As I believe many visitors to this site have done, I have taken the time to watch the video of Jodi Benson singing "Part of Your World" at Howard's memorial, where she truly infused her performance with, if you'll permit me to paraphrase, Howard's sensibility, thus making it one of the most heart-rending performances of that song that I have EVER heard.
However, I have also seen a video taken from the memorial to Jim Henson, where Carroll Spinney performed the song "Bein' Green" (music and lyrics by Joe Raposo), as Big Bird. This too, is rather hard to listen to without getting a little misty-eyed.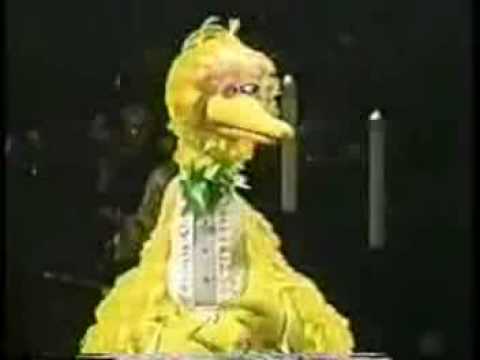 To my mind, having Jodi and Carroll perform these songs in tribute to the people whose lives they truly represented, on a deep emotional level, is simply the most fitting homage to these great personalities that were Howard Ashman and Jim Henson.