Okay, I'm not sure if this is okay, but I'm making a thread to post my DAD uploads, as well as any big uploads on my new channel. (The Little Shop Archive thread is staying where it is.) Here's what I've been doing on DisneyAshmanDemos.
After about a year, I finally got my act together and uploaded the original score to Aladdin! Here's the only demo sync to the set, "Friend Like Me."
Here's the playlist to the complete set:
http://www.youtube.com/playlist?list=PLRERT83TDlSTGxZazgzZOe1ryLKqdeMps
(I also originally also had a few tracks from the Broadway cast album uploaded, but they were quickly taken down. Since I'm proud of them, here are the two title cards that I still have for them:
http://biasexualpotterhead.tumblr.com/post/89837796510
)
I have a selection of Disney preview materials for The Little Mermaid that I'm still trying to figure out what to do with. Here' the one bit I uploaded: an unfinished workprint excerpt for "Part of Your World."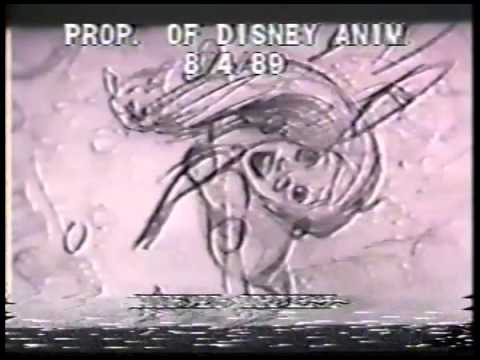 I also have a selection of workprint excerpts from The Nightmare Before Christmas uploaded!
http://www.youtube.com/playlist?list=PLRERT83TDlSSO-u5cbskBqBhpRdaflEZE
Coming up in the next month or so, I'm going to start uploading the demos to "Beauty and the Beast," including a couple that haven't been officially released. Here's the full demo sync to one, "Belle."
Finally, I won't be posting every single thing from here, but I created The Demo Archive, where I'll be posting the demos to stuff that I have that aren't from Howard or Disney. I uploaded a handful of stuff from Hairspray, but now I'm uploading the demos to Kind Hearts and Cornets / A Gentleman's Guide to Love and Murder. Here's one demo sync, "Foolish to Think," as sung by Sean Allen Krill.
The channel is at youtube.com/composerdemo
Lastly, I've started to do what I wanted to do since day one; keep a schedule of releasing one video a day. Every single weekday, I'm releasing one video on one of my channels.