Recently, I have been noticing numerous similarities between certain songs from various disparate musicals (stage and screen), based on both theme/lyrical content, placement in the show, and musical sound.
Two songs that share such similarities are "Under the Sea" and "I Just Can't Wait to be King". If anyone is unsure why, permit me to elaborate:
1. Both songs serve as the production numbers for their respective films. (I think it bears mentioning, though, that "Can't Wait to be King" also serves as the "I want" song, a combination that, in its case, works quite well.)
2. In both songs, much of the "action" (choreography and such) is performed by wild animals representative of the environments in which LITTLE MERMAID and LION KING take place.
3. If you listen closely, the songs sound very similar melodically, especially in regards to the circular riffs upon which they are based. Here are a couple of instrumental videos, which (I think) prove my point:
A. "Under the Sea"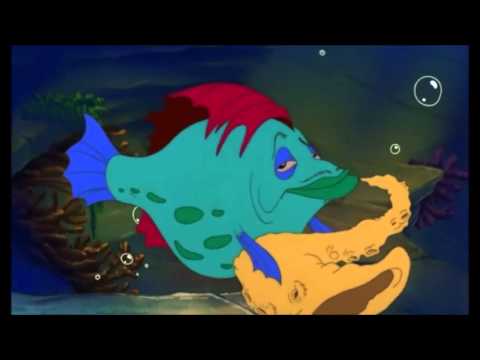 B. "I Just Can't Wait to be King"
Catch my drift?